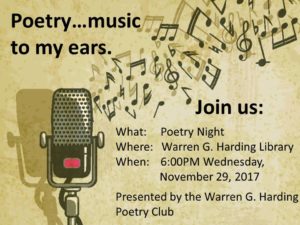 On Saturday, November 18th, 19 students from all five WCS
buildings participated in the Ohio Music Educators Association
District 5 Honors Band event held at Stambaugh Auditorium.
These students were selected by their band director to
represent Warren City Schools as part of the Middle School
Honors Band and High School Honors Band. Congratulations
on an outstanding performance!
Willard K-8
Sabrina Torres-Feeney, director
Collin Criss, percussion
Jefferson K-8
Jessica Turner, director
Amaria Bercheni, alto saxophone
Michael Peace, baritone
McGuffy K-8
Kevin Kifer, director
Erina Ramsey, french horn
Kaliyah Ringold, percussion
Lincoln K-8
Daniel Carioti, director
Ean Dodge, tenor saxophone
Jacob Tatebe, alto saxophone
Xander Blose, trumpet
Trenten Miranda, trombone
Ethan Dodge, baritone
Tyler Elwood, tuba
Warren G. Harding HS
Reid Young, director
Heather Sirney, assistant director
Kevin Kifer, assistant director
India Stovell, oboe
Cara Annandono, alto saxophone
Brandon Brown, baritone sax
Lydia Walls, french horn
Thomas Malacky, trombone
Tavish Burd, trombone
Giovanni Orr, tuba
Jordan Ringold, percussion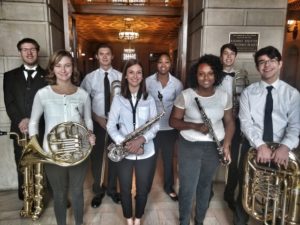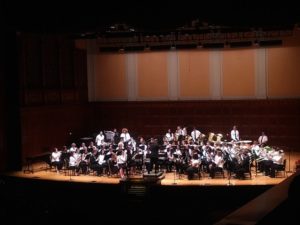 Honors Band
Congratulations to the 7 Warren G. Harding Students who have been awarded the Tribune Chronicle's 20 under 20 award.  These students have gone above and beyond in the areas of academics, extracurricular participation and volunteer activities. We are so proud of all that these seven have accomplished.
Cara Annandono
Donna Cherry
Jillian DiCesare
Kaitlyn Elder
Celeste Harris
Gianna Jones
Lydia Walls