Public Comment at Board Meetings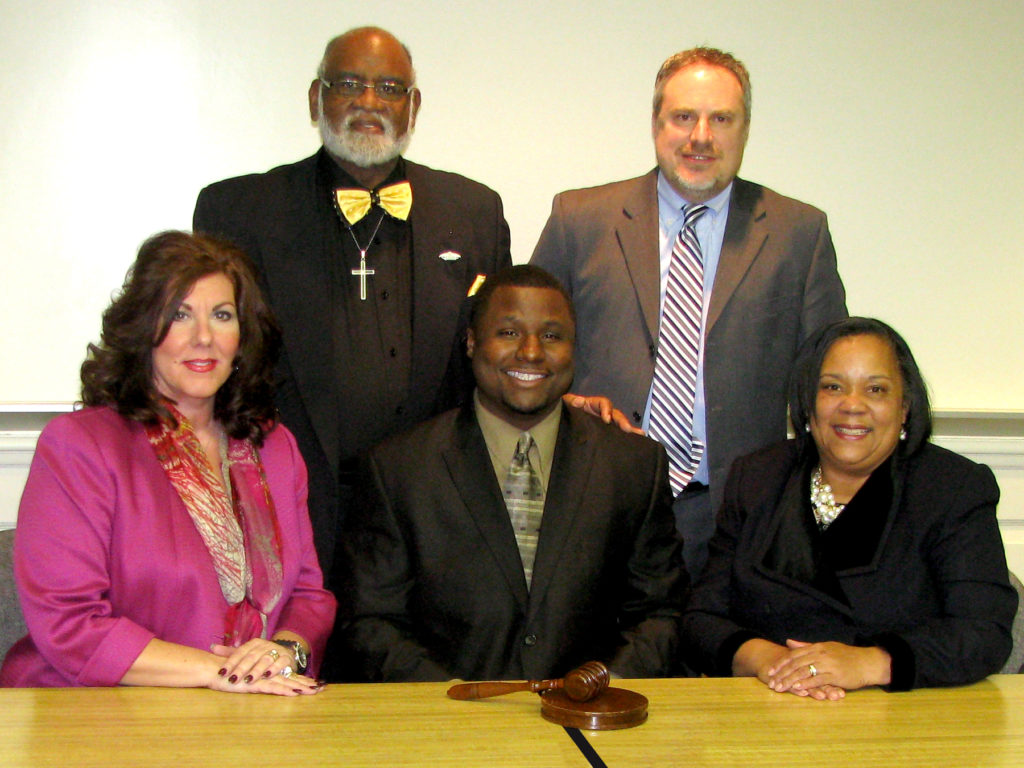 Robert Faulkner, Sr. - President
2798 Randolph St, NW
Warren, 44485
330-898-6920
Email Robert
John A. Lacy - Vice President
3104 Foster Drive NE
Warren, OH 44483
330-506-6404
Email John
Patricia M. Limperos
1715 Edgewood, NE
Warren, 44483
330-307-7130
Email Patricia

Andre Coleman
1304 Hollywood St. NE
Warren, 44483
(330) 469-6277
Email Andre

Regina Patterson
2311 Tod Ave, NW
Warren, 44485
330-469-6022
Email Regina
February 14, 2018

Special Education Annual Meeting

February 14, 2018 @ 4:00 pm - 5:00 pm
105 High St NE, Warren, OH 44483, USA

The Warren City Schools Special Education department is inviting the general public to its annual meeting on February 13th at 4:00-5:00 at the Board of Education located at 105 High Street, Warren. The purpose of this meeting is to inform parents and individuals with disabilities on how the district plans on spending it's Special Education funds. There will be an opportunity for public comment.
Public Comment at Board Meetings
Opinions and ideas contributed by students, parents/guardians and residents of the City of Warren are valuable to the Board of Education (BOE). At each regular Board Meeting, 30 minutes have been set aside for "Comments from the Public." Anyone who is a resident of the Warren City School District may address the Board on any topic during this time using the following guidelines:
If you wish to address the Board, it is recommended that you call the Superintendent's Office at 330-841-2321 by 4:00 p.m. two business days prior to the day of the Board meeting. Persons registering in advance may speak up to five minutes, unless the time is adjusted by the Board. You will be asked to provide your name and home address, as well as the topic of your comments. Individuals may sign up just prior to the start of the Board meeting for three-minute comments; however, there may not be time to hear from everyone in the time allotted. (30 Minute Maximum)
If you are not heard due to a lack of time, you will be scheduled to speak at the next regular Board meeting.
Written statements may be distributed to the Board.
Groups wishing to address the Board should do so through a single speaker and may be asked to do so if there are several speakers at a given meeting.
Matters currently under negotiation or litigation, or related to personnel will not be discussed in public.
Personal attacks are not permitted.
You should use the appropriate administrative channels for addressing operational matters and address such concerns to the Board only if they go unresolved.
The Board may respond or clarify immediately following a speaker. However, some issues require research and deliberation before an appropriate response can be made. If a full response is desired, particularly for complex issues, a letter of request to the Board is recommended with questions or concerns clearly stated.
Your cooperation is appreciated.
Thank you!