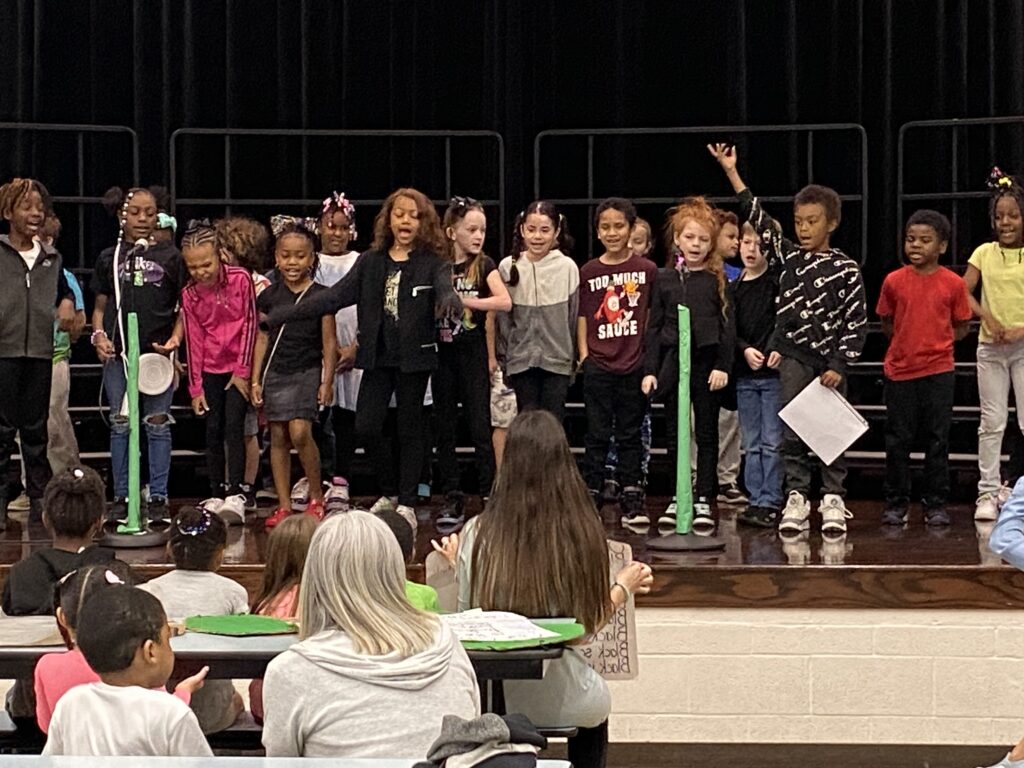 Students in grades K-2 at Jefferson PK-8 School completed a study of poetry throughout the month of April.
The culminating activity was a performance on May 9, 2023, of the poems students wrote for the other students to hear. 
All classes participated and created new poems for all to hear.