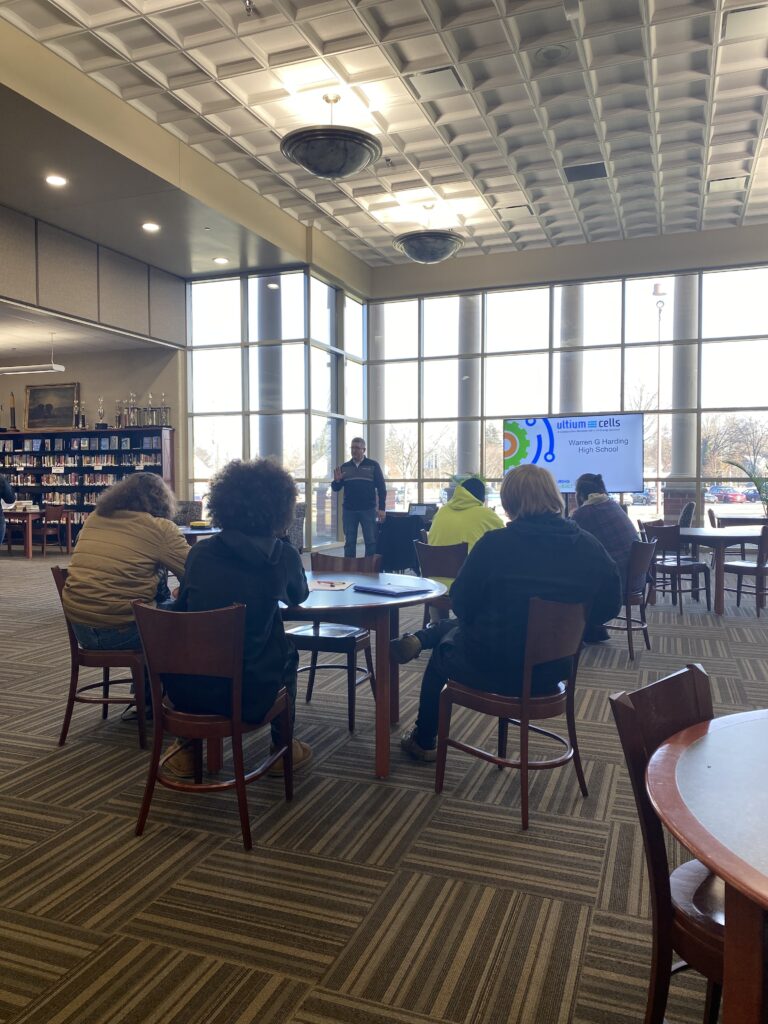 Chris Allen, HR Manager from Ultium Cells in Lordstown, spent some time recently with Warren G. Harding seniors who have indicated an interest in entering the workforce or in pursuing a skilled trade upon graduation.
Ultium Cells is a newly built battery production facility that is looking for potential employees. Mr. Allen discussed the hiring process, outlined the various careers available at the facility and the benefits available to employees, including tuition reimbursement and on-the-job training.
Mr. Allen also discussed key responsibilities of some of the positions that included skills such as:
Strong interpersonal skills; communicate well with cross-functional team
Good foundational Math and Technical Skills
Demonstrated ability to set priorities-self directed area leadership
High School Graduate or equivalent
Demonstrated ability to solve complex problems
Strong computer and machine control skills
Ability to learn and train others in process equipment operation
Seniors demonstrated interest in the opportunity and had the chance to learn more during a question & answer session after the presentation.