Two Warren G. Harding senior athletes, Na'Veyah Parisi and Michael Jones, earned 1st team ALL-STATE honors at the Indoor State Track Meet at SPIRE in Geneva, Ohio on March 4.
Parisi got 6th and Jones placed 4th.
In all, three Harding students qualified in Triple Jump to participate at SPIRE. Savana Shipman, a freshman, joined Parisi and Jones at the state meet. Parisi also qualified in Long Jump.
The top high school athletes in Ohio gather at SPIRE to compete to become a State Champion.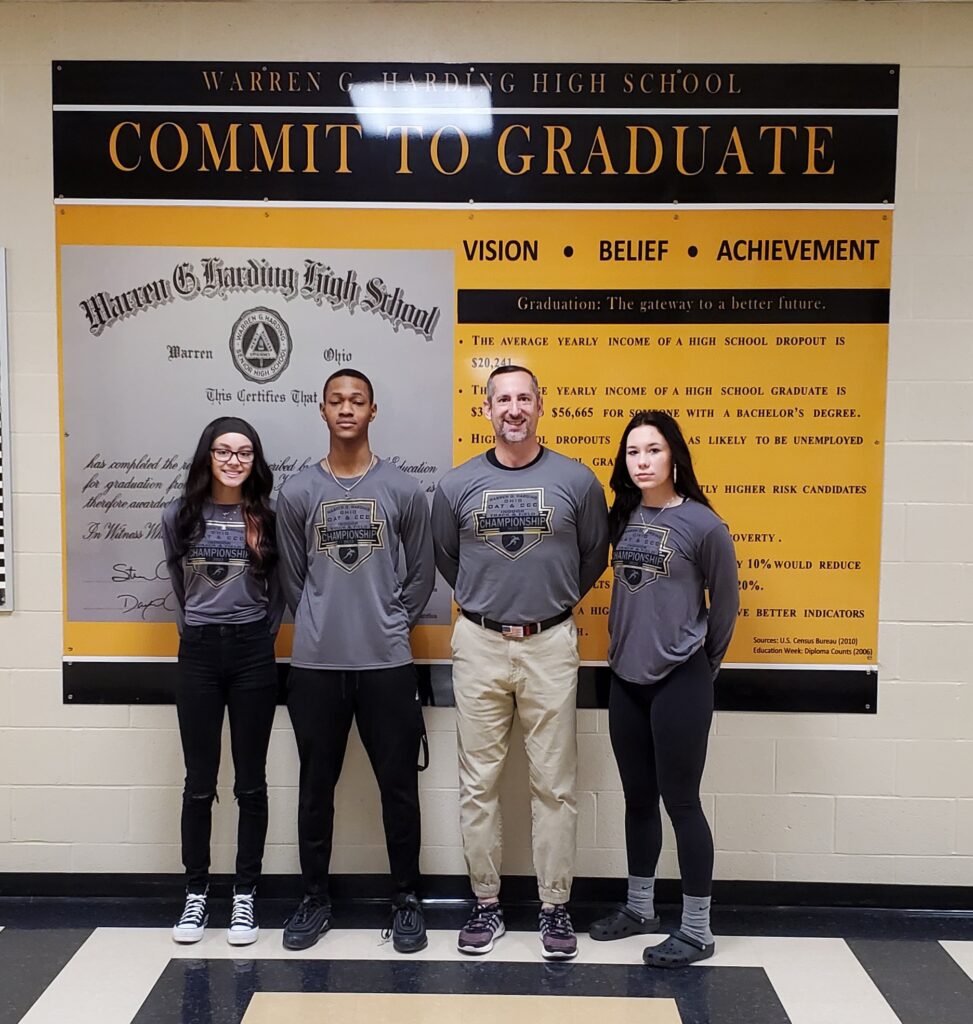 From left in the above photo are: Seniors Na'Veyah Parisi and Michael Jones, Head Coach Charles Penny, and Freshman Savana Shipman.
Below: Michael Jone and Na'Veyah Parisi at the Indoor State Track Meet at SPIRE in Geneva, Ohio