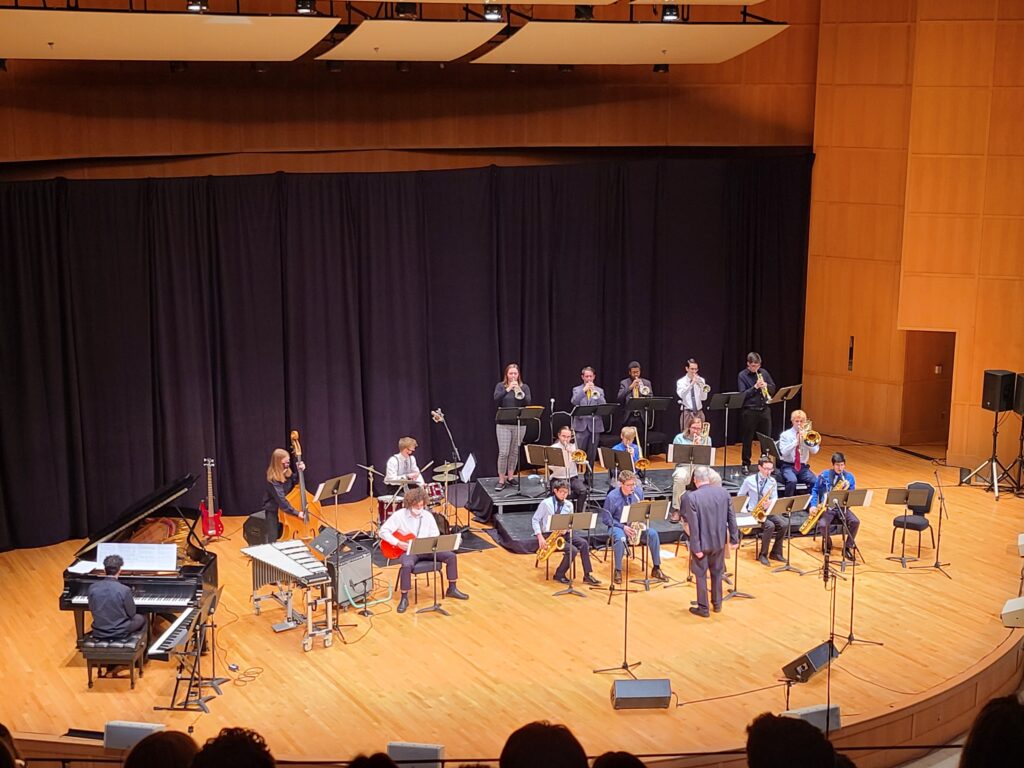 On Saturday, January 29th, the Warren G. Harding H.S. Band had seven students perform at the Ohio Music Education Association's District 5 Jazz Festival. 
The students were selected through a video audition process and then were placed in one of three county honors bands representing Trumbull, Mahoning and Ashtabula counties. 
All three bands had an evening rehearsal last week, a day of rehearsals this past Friday, and performed a concert Saturday at the DeYor Performing Arts Center.
WGH Raider Band members in the Trumbull County Honors Band were:
Ean Dodge, grade 12, alto saxophone; Alfonso Guzman, grade 12, baritone saxophone; Xander Blose, grade 12, Ryan Gump, grade 12, and Vidal Brown, grade 11, trumpets; Trenten Miranda, grade 12, and Ethan O'Malley, grade 11, trombones.