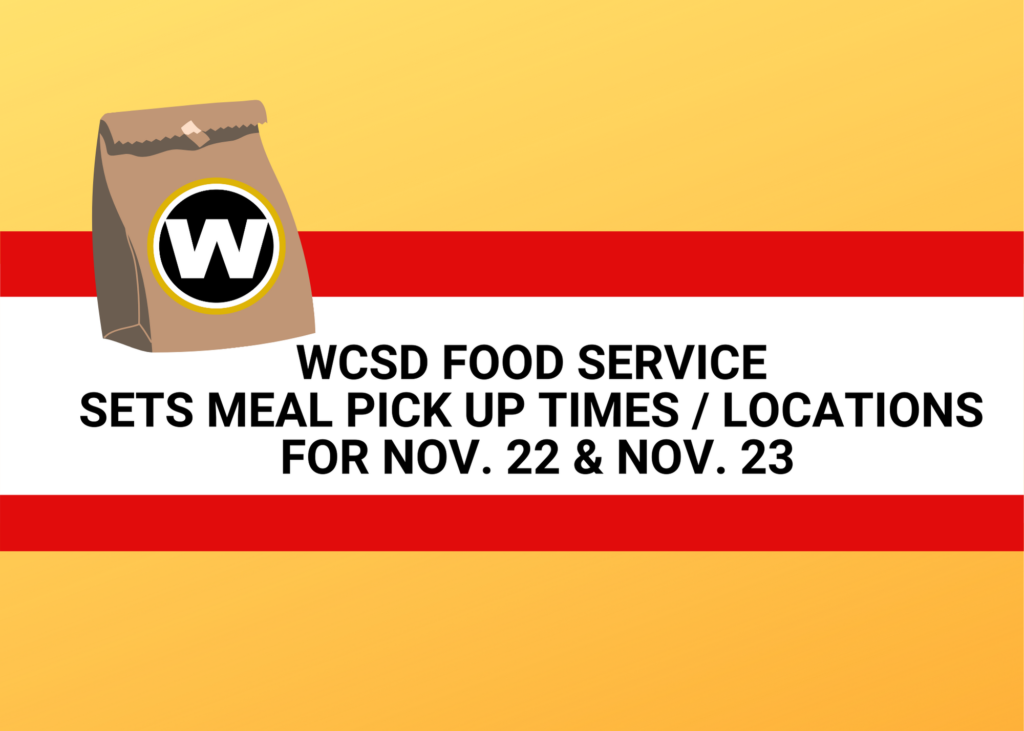 Warren City Schools will be offering breakfast and lunch pick up from 11 a.m. to noon at the following locations:
Warren G. Harding H.S. (Harding Front Entrance "M") – 860 Elm Rd.
Jefferson School (Library Door) – 1543 Tod Ave.
Lincoln School – (Middle School Entrance) – 2253 Atlantic St.
McGuffey School (Delivery Entrance Side of School) – 3465 Tod Ave.
Willard School (Rear Café Door) – 2020 Willard Ave.
Look for the yellow school bus 11 a.m. to noon at the following remote sites:
Highland Terrace Apts. – 377 Lane Ave.
Packard Park – 1703 Mahoning Ave.
Renaissance Center – 1948 Palmyra Rd.
Stone Gate Apts. – 1210 Roberts Ave.
Warren Heights Apts. – 504 Douglas St.
Warren City Schools would like to wish everyone a Happy Thanksgiving!