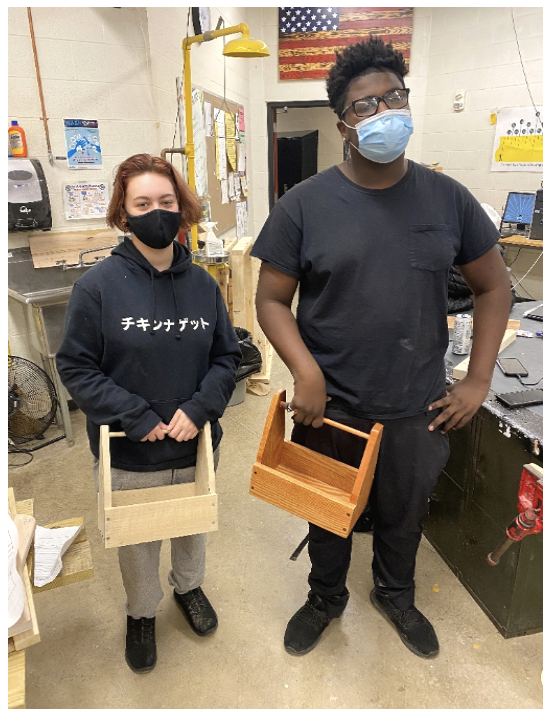 During the 2020-2021 school year, school districts in Ohio began receiving additional state set-aside Title I funds through the Expanding Opportunities for Each Child (EOEC) grant.
The EOEC grant's four focus areas include advanced coursework, career pathways, personalized learning, and credit recovery and academic acceleration services, providing a unique opportunity to create and expand programming for students.
At Warren G. Harding High School, EOEC grant funds have both expanded and added career pathways and services for high school students earning industry recognized credentials (IRC), including credentialing programming and assessments for students such as OSHA and RISE Up, the Career Connections Pre-Apprenticeship Program designed by the Carpenters International Training Fund (shown above), Student Leadership Excellence at grade 9, welding simulators for expanded program access, and soon-to-be CPR credential training for students.
These opportunities are driven by the graduation requirements for the Class of 2023 and beyond that give students more flexibility in determining a pathway that best aligns to their future goals of being enrolled, employed, or enlisted.