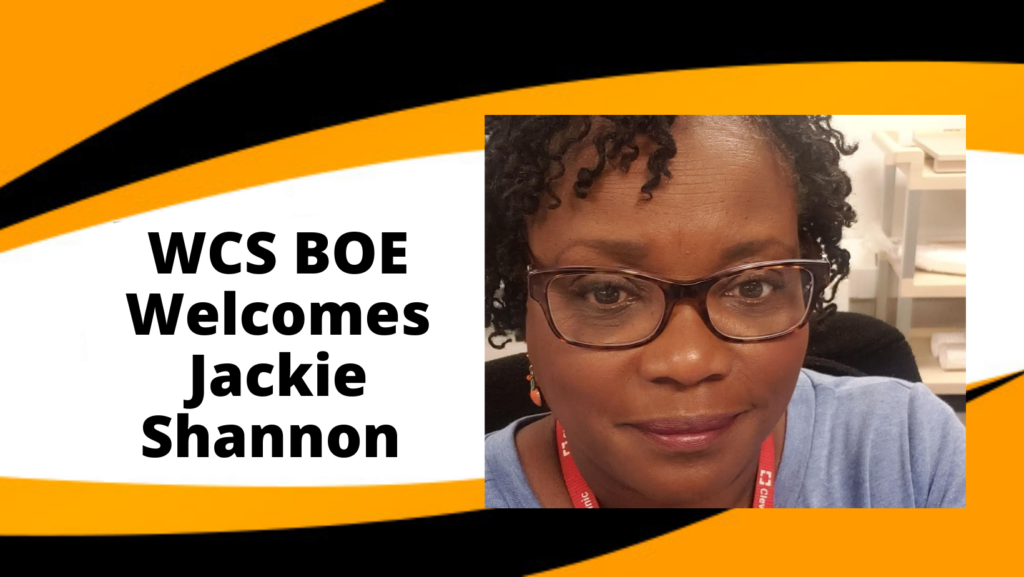 The Warren City School Board of Education welcomed newly appointed member Jacqueline Shannon to the Board on Tuesday, Jan. 5.
The Board appointed Mrs. Shannon to fill the unexpired term of longtime board member Robert L. Faulkner Sr., who resigned Dec. 8.
She was sworn in during the Board's meeting on Tuesday.
"I am honored to begin my collaboration with this awesome team," Mrs. Shannon said.
Mrs. Shannon is employed by Cleveland Clinic as a certified cancer registrar. She serves as treasurer of the Ohio Cancer Registrar Association (OCRA).
She has been a longtime parent and advocate of Warren City Schools. She and her late husband Patrick, a Warren graduate, raised their children in Warren and both were very active in the school community.
"Jackie's career leadership roles, her volunteerism in the Warren community, her enthusiasm and testimony to the strength of the Warren City Schools' academic programs and extracurricular offerings, in addition to the depth of her volunteer work within the district, made her the perfect candidate to fill the board seat," said Board President Patti Limperos.
Mrs. Shannon served on the Bond Levy Committee, enthusiastically campaigning to encourage residents to support the building of new schools in Warren. She continued that commitment to school advocacy through her work and timeless dedication to a number of district parent organizations.
She is a past PTO President, having served on the committee for the district's PK-8 buildings, and was an officer on the Warren G. Harding High School Band Boosters. She is a member of the pastor nominating committee at her church, where she serves as a deacon.