Welcome to Raider Kindergarten Registration!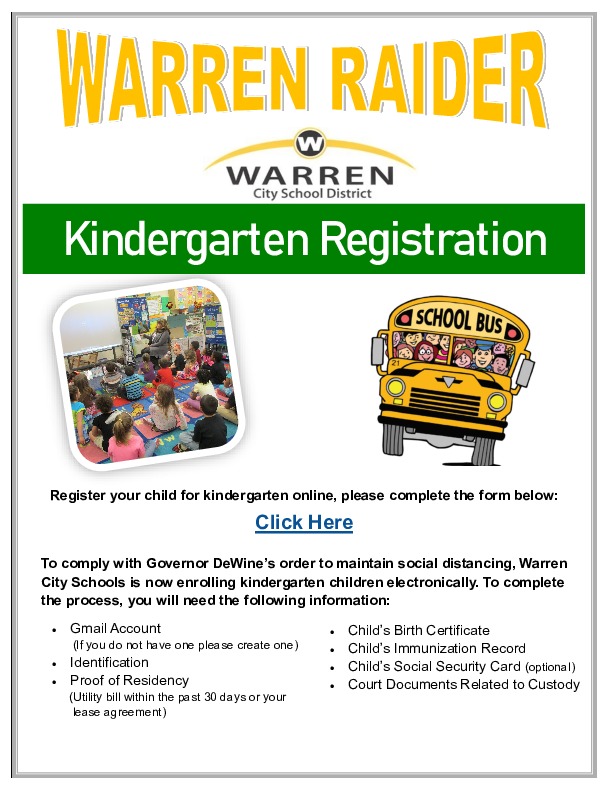 To comply with Governor DeWine's order to maintain social distancing, Warren City Schools is now enrolling kindergarten children electronically. To complete the process, you will need the following information:
A Gmail account (If you do not have one, please create one.)
Your identification
Your proof of residency in the form of a utility bill (last 30 days) or a lease agreement
Your Child's Birth Certificate
Your Child's Immunization Record
Your Child's Social Security Card (optional)
Any court documents related to custody
Please complete the enrollment paperwork by clicking on the following link:
WCS KG STUDENT ENROLLMENT FORM 2020-2021
Thank you!
You will receive an email verifying your registration once we have reviewed the forms.
We are looking forward to meeting our newest Raider!
Welcome Class of 2033!