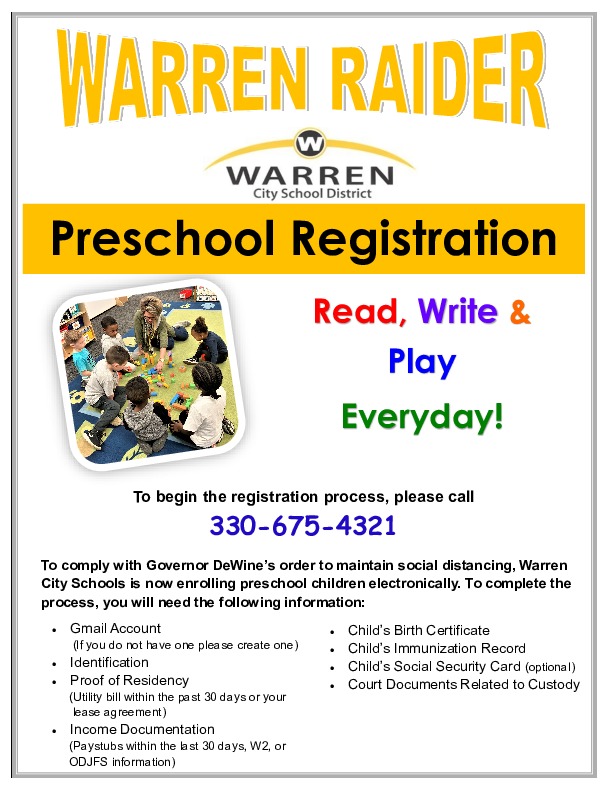 Warren City Schools is committed to their youngest learners. Our five star program enrolls three and four year old students. We are a curricular based program, with the motto Read,Write & Play Everday!
Early registration is important.  Priority is given to four year old children.
When you call 330-675-4321, you will be invited to register using an electronic link. Please be ready to provide a gmail account for registration.
Thank you!
We are excited to meet our Future Raiders!